I like conversational sentences in novels by English and I want to try, but I'm alone almost every time and can't talk with others. I decided to have and talk with my stuffed animal, Quokka.
This article is about Ueno Koen with Quokka I went on October 30, 2020. It was a fiction almost all about Quokka.
I reached Ueno Koen, in the direction the front of Tokyo National Museum. It was cloudy, cold. Sun was wrapped by piles of clouds which looked cushy. Water of fountains in the Koen was spurting from bottom and burbling and I could see people crowding and doing events, some kind of.
I first headed into a direction for seeing Ueno Daibutsu, because I liked Daibutsu when I was young but I had never seen it except on Internet for it was closed when I reached every time.
I reached but that time also Ueno Daibutsu was closed. I went to the place where quiet for taking a rest and trees were there, across from Ueno Daibutsu, near Seiyoken's park lot.
At this, I met Quokka.
'Hallo!' I said.
'Hallo!' replied Quokka. 'You look sad. What happened?'
'I went for Ueno Daibutsu, a seated statue, but it was over. It was always over when I reached.'
'Oh! Don't mind. Try next time!' soothed Quokka.
'Thank you,' I said. 'Anyway, how come you can speak?'
'That's how it is,' replied Quokka.
Well, we started to wander.
Some trees were wavy softly like a dinosaur who has a big neck.
We could not settle where to go, and so we went downstairs step by step to would go for the pond without aim but expected something.
We reached at around the pond. It was the weeping willow tree. So big and impressive. A stone monument below the willow tree was about Ekiden, long-distance relay races. It told that first Ekiden's goal was around here from Kyoto.
We started to walk around the pond.
Went more and more…
Then 'surrounded!' said Quokka.
We were surrounded by lots of lotus leaves. I was overwhelmed by a number of it. I noticed some leaves were withering, facing downward. Some were brown all, some were black. The blacker it became from green, the smaller it was. I could look up buildings over leaves, it was big and shined by sun now and then.
At this point, 'I'm tired, wanting to rest,' said Quokka.
'All right,' I replied, and Quokka scampered off from there, then Quokka was looking back a little to me. 'I will sit at a bench not far away from here. See you later,' said Quokka, waving its right paw.
'Later,' I replied, waved back.
We parted for the moment.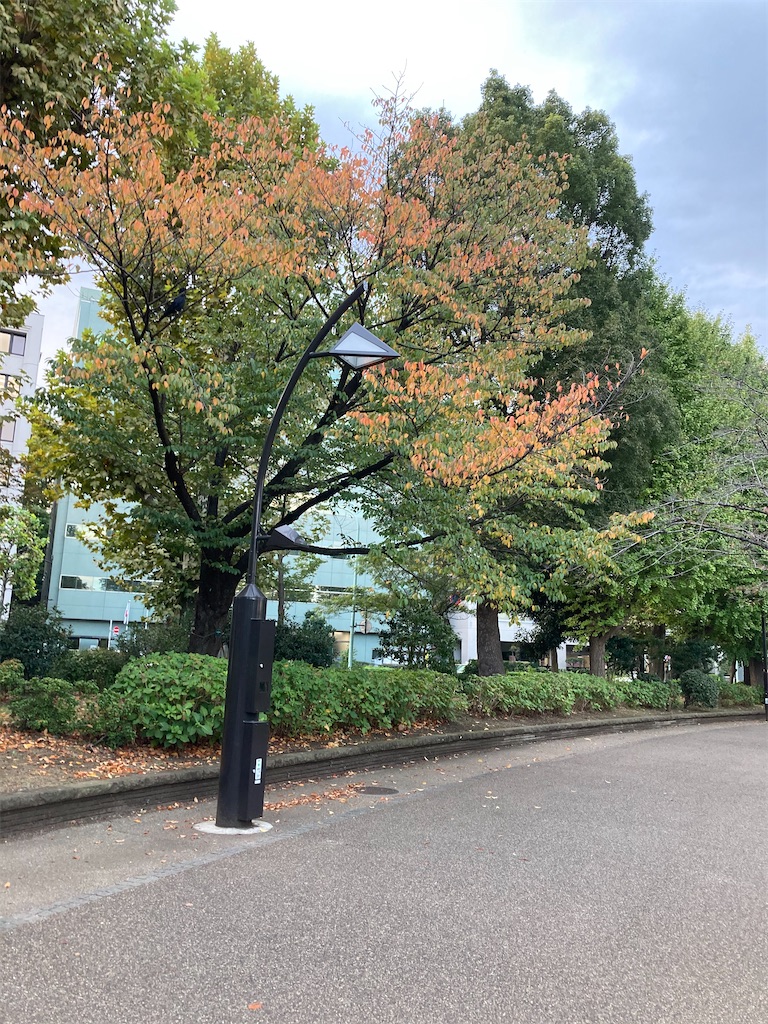 Some were red in the part of trees. I felt autumn. 
Sometimes birds were swimming on water slowly and smoothly. I looked it vacantly. Time was passing loosely. What a calm day, I thought.
'Oo!' we said together when we found each other as Quokka was on a bench while resting.
'Ha! I now remember I promised playing with ants at the place where we started,' said Quokka.
So we needed to part again just after we met again.
'I get it,' I answered. But 'Not again,' I said to myself.
I felt sadness as Quokka was running with its little paws. I shrugged my shoulders and hanged my head down.
Wandered and Wandered
…
While walking, I met a little egret on a wood.
The little egret was pecking by its beak rapidly, incessantly at water, made ripples in circle by it. Bigger and bigger the ripples spread until it disappeared in water. I could see it was repeated as long as the egret was on there.
Once in a while I met running groups, so fast, might be High school or junior high students. I was amazed at them for the will of running in this cold day, also, once I did like that. I wouldn't do it again I thought because of my stamina's decline.
On the way back to we started, it was getting darker and the lamp turned on. It emitted and made a warmful ambience around it. How cozy, I did feel under the lamp. I and felt breeze, it was cold. If only I had a warmer around my neck I thought.
Went upstairs and upstairs and further.
I found a cherry blossom tree blooming in October near Saigou-san. I first met it which was rare and I was touched.
Backing to the original location, I found Quokka.
'Could you play with ants?' I asked. 
'Yes, I played with ants. I did hide-and-seek with ants around here. I enjoyed,' said Quokka.
'Sounds good.'
'By the way, I found a fall fountain illuminated, it was beautiful, didn't you see it?'
'I saw it and I felt so too,' I answered. 'How about Ueno Koen?'
'I enjoyed, but I'm now tired, want to sleep,' said Quokka.
So we left Ueno Koen by my bicycle.
Good by Ueno and Panda-kun. Keep warm!